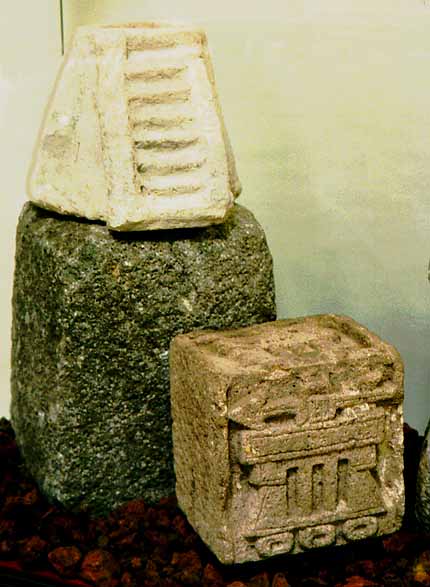 Xochicalco Museum
Small blocks representing architecture.
The sculpture at the top is a miniature model of a temple.
The lower sculpture is actually a glyph.
The lower portion of this glyph, according to one source, is "3 house".
Above the roof of this structure is a human hand holding an arrow.