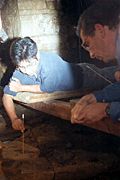 The excitement generated by our finds brought the President of Mexico himself to Palenque.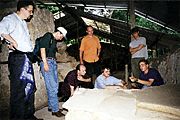 At the Palenque Round Table in July 1999, a peak at the bench in Temple XIX was one of the highlights.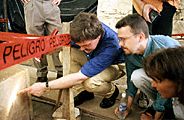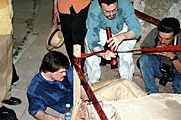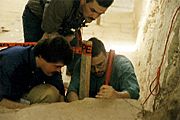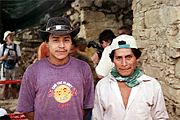 Our Naranjo workers, who walk over the mountain from their village to work each day, are in the front lines of discovery. They're often the most excited by a new find.