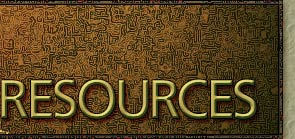 MAP - screen and print versions.
Glyphic Syllabary (Adobe Reader format)
Akab Dzib (Structure 4D1; also known as the Akab Tzib and Akabdzib) - Plan and sections after Ruppert (1952). Drawing of lintel by Annie Hunter (Maudslay 1889-1902). Glyph drawings (PDF format) courtesy of the Maya Hieroglyphic Database Project.
Ballcourt - Location key for relief sculptures.
Caracol (Structure 3C15; also known as the Observatory and El Caracol) - Photographs after Beyer (1937) of the Cylindrical Stone, the Sculptured Stones from the Hieroglyphic Band, and the Caracol Stela (Morley's "Stela 1"): front, left side, right side. Recent photographs of the side texts from Merida Museum.
Casa Colorada - (Structure 3C9) - New drawings of the hieroglyphic text.
High Priest's Grave (Structure 3C1. also known as the Osario) - Plan after Ruppert (1952). Serpent columns and miscellaneous stones with glyphs found on top of pyramid. Photographs of relief sculptures from the facade. Rubbing of column with inscription. Rubbings of mythological bird panels (not yet in Maya Rubbings Database).
Halakal Lintel - Photographs after Beyer (1937): front, underside. Color photographs from the Merida Museum.
Stela 1 - Note: Daniel Graña-Behrens (online) has proposed to call this recently discovered monument Stela 2 to distinguish it from the Caracol Stela (Morley's "Stela 1"). Drawing by Graña-Behrens: screen resolution, Acrobat version for printing. Rubbing by Merle Greene Robertson. Drawing and photo by Bruce Love: screen resolution, Acrobat version of drawing for printing. Structure 5B18 (El Castillo of Old Chichen) - Photograph after Ruppert (1952). Temple of the Four Lintels - Photographs after Beyer (1937) of Lintel I front and underside; Lintel II front, front again and underside; Lintel III front, front again and underside; and Lintel IV front and underside. Temple of the Hieroglyphic Jambs - Photographs after Beyer (1937) of the glyphic texts from the doorway jambs: left, right. Glyph drawings (PDF format) courtesy of the Maya Hieroglyphic Database Project. Temple of the One Lintel - Photograph after Beyer (1937). Photograph of the lintel today. The glyphs: detail one, detail two. Temple of the Three Lintels - the two preserved lintels with their glyphic texts after Beyer (1937): Lintel I, Lintel III. Photograph of the structure today. Temple of the Wall Panels - Photograph after Beyer (1937) of the Serpent's Tail with glyphs. Temple of the Warriors - Rubbings of relief scuptures (not yet in Maya Rubbings Database). Tomb, Capstone ("Painted capstone, Small Chamber") - Photograph after Beyer (1937). Water Trough (carved stone monument with glyphs used as a watering trough at the Hacienda Chichen) - Photograph after Beyer (1937). Yula, Temple of the Two Lintels - Photographs after Beyer (1937) of Lintel I front and underside, and Lintel III front and underside