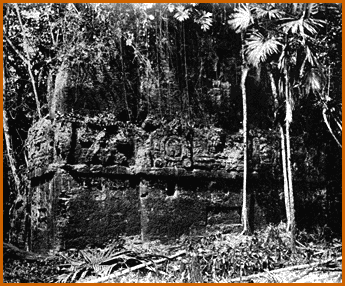 Central Temple of a Row of Seven Temples, East (Rear) Side.

TIKAL:
"Place where spirit
voices are heard."

May - June, 1895
August - November, 1904.


The Mayas believe that at midnight (especially during the great festivals), their ancestors return to earth and, adorned as in the days of their glory, wander about in the forsaken temples and palaces, where their spirit-voices are heard in the air.