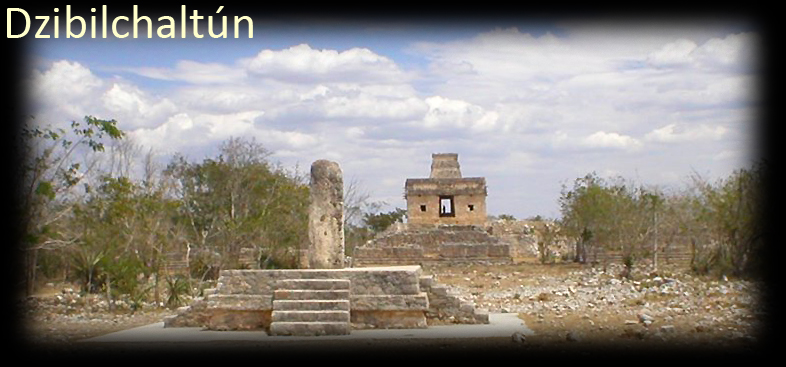 [Go To Dzibilchaltun Image Index]
Background:
The ruins of Dzibilchaltun are located approximately 16 km (10 miles) north of the capital city of Merida, Yucatan, Mexico. It is an easy destination for a day trip using the regional bus system, rental car, tour group, or even a taxi. The site received significant funds in the late 1990's to build a wonderful museum that hosts many ancient Maya stone sculptures from throughout the state. A nominal admission fee is charged.
Dzibilchaltun was one of the first ancient Maya cities to be mapped in great detail, including both the monumental elite architecture and the humble households of the ancient Maya. The resulting settlement pattern study revealed Dzibilchaltun's dense urban landscape, closing the book on the question of whether ancient Maya ruins represented "vacant ceremonial centers" or true cities.
Occupation at Dzibilchaltun extends from the Middle Formative (Middle Preclassic) to the Colonial period (roughly 500 BC to AD 1600), with the majority of visible architecture dating to the Classic period. It was one of many northern Maya centers that can be considered "near coastal" -- close enough to the coast to control maritime resources yet far enough inland to utilize extensive agricultural techniques and support a sizeable population.
The largest archaeological research program to study Dzibilchaltun was funded by the National Geographic Society and Tulane University's Middle American Research Institute from 1956 to 1975 under direction of E.W. Andrews IV and his son E.W. Andrews V.
For further reading, I suggest the following resources...
Travel Books:
An Archaeological Guide to Mexico's Yucatan Peninsula by Joyce Kelly
Research Reports:
Excavations at Dzibilchaltun, Yucatan, Mexico by E.W. Andrews IV and E.W. Andrews V.
Map of the Ruins of Dzibilchaltun by Stuart, Scheffler, Kurjack and Cottier (Introduction by Ed Kurjack).
The Artifacts of Dzibilchaltun by Jennifer Taschek.
Articles:
Dzibilchaltun: Lost City of the Maya. National Geographic Magazine (1959) 115:90-109
Dzibilchaltun: A Northern Maya Metropolis. Archaeology Magazine (1968) 21:36-47
[Go To Dzibilchaltun Image Index]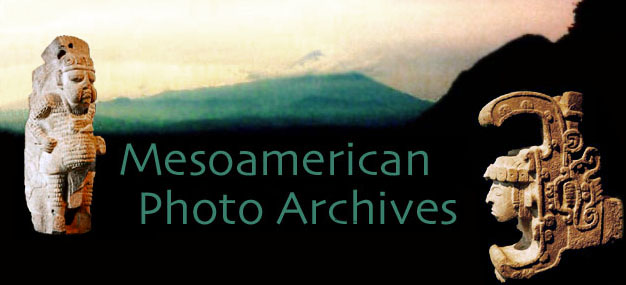 Back to Mesoamerican Photo Archives