Collection, preservation, exhibition, and education are the key functions and responsibilities of art museums. People need to see and be enriched by pre-Columbian art. They need to not only view pre-Columbian art in a positive, awe-inspiring light, they need to see important examples of it and they need to see it in relative abundance. Several modest examples can't speak for the greatness of entire civilizations.

Reproductions won't do. Photographs won't do. Nor will temporary exhibitions. But neither will stripping archaeological sites or plundering or impoverishing living tribal cultures. There has to be a way that great and original works of ancient civilizations can be presented in U.S. museums without legally or ethically violating an honest relationship with countries of origin. We need to find a balance of compatible objectives.

Since 1978, the Fine Arts Museums of San Francisco have sought to find that balance. We are the institution that voluntarily returned two-thirds of a major Teotihuacan mural collection that was legally in California according to United States law. In the process of intimately collaborating with Mexico, which took about 17 years from beginning to end, we learned a great deal about joining hands with foreign governments.

We learned the importance of honesty and open dialogue, and that there are certain issues over which we may never agree, such as Western ownership of art versus national patrimony. But we learned that there is a bottom line, and that is that museums and foreign governments must work together to protect, preserve, and enlighten people about cultural objects.

In February 1998, the Fine Arts Museums of San Francisco were offered a Maya stela. Its origins unknown, the stela came from an ancient culture that inhabited both sides of the Mexico-Guatemala boundary and could have been found in either national territory. It could not be identified by site, epigraphy, or style, and its imagery represented a blend of elements from works found in both Guatemala and Mexico. This fact was corroborated by the many key art historians, archaeologists, and epigraphers whom we subsequently contacted.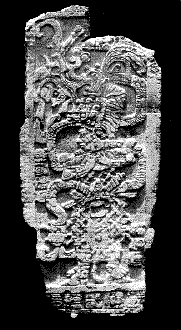 Limestone Stela, 240 cm x 106 cm.
Fine Arts Museums of San Francisco


We would have never pursued the stela if its history in the United States had not been well documented, or if we had not obtained a lengthy legal opinion from an attorney specializing in antiquities law and ethics about this possible acquisition. There is no question that the stela was physically in the United States prior to 1971 (the date of the U.S.-Mexico Treaty of Cooperation) and well before the Regulation of Importation of Pre-Columbian Monumental or Architectural Sculpture statute of 1972. The stela had been published in Rediscovered Masterpieces of Mesoamerica (1985, pl. 375) and listed in Maya Monuments: Sculptures of Unknown Provenance VII, Supplement 4 (1995, cat. no. 17).

During the 27 years that the stela had been in the United States it had had one private owner and had generally been in storage. It had never been publicly exhibited. Its preservation state was good, although there were multiple fragments. Some of the fragments represented ancient breaks, from when the stela had fallen face down in the jungle; other fragments were clearly the result of chicle saws. But most of it was there, and the looters had ironically worked with care to ensure close fits of fragments. We were relieved that no restorations had been performed on the face of the stela or that no carving enhancements had taken place.

It is undeniable that this particular stela is of tremendous art-historical importance, not only for its high aesthetic quality and masterful execution but also for its intricate and unusual iconography. The stela depicts a female personage in a beaded dress, belted by a Xoc mask. Her body is depicted frontally and she turns her face to the viewer's left. She holds in her arms a large ceremonial bar through which a huge Vision Serpent passes. From the serpent's mouth emerges the head and shoulders of K'awil, a principal Maya deity. There are four glyphic texts on the stela, two of which are incomplete.

The texts bear two Maya Long Count dates that reduce down to A.D. 761, Mar. 13 Julian, and A.D. 760, Aug. 10, Julian. The first date seems to be the dedication date of the stela. The significance of the second date is unclear. The royal woman uses the Tikal or Dos Pilas Emblem glyph.

Our museum was only too aware of the Boston Museum of Fine Arts problems with Guatemala in December 1997 regarding a group of unprovenanced Mayan ceramics that the Guatemalan government demanded returned. We were told by a number of prominent scholars and museum professionals that in our case it would be prudent to consult directly with the government of Guatemala before going any further. We knew that Guatemala had been very active in recent years regarding the repatriation of its cultural patrimony. Out of respect for these concerns, building on the spirit of international cooperation and the experience obtained with the government of Mexico and the Teotihuacan murals, we decided to take the initiative and talk with the Guatemalan government beforehand about the potential acquisition of the stela.

Empowered by resolutions from our Board, Fine Arts Museums of San Francisco director Harry Parker and I made two trips to Guatemala in 1998 to talk with cultural leaders. We told them that although the original site location of the stela was currently unknown, and its style and iconographic elements suggest an origin in Guatemala or Mexico, we had decided to come to them first, since the hieroglyphic inscription seemed to refer to its principal figure as a royal woman from Tikal or Dos Pilas. We showed them photographs of the stela and shared all research and documentation. We stated that we deplored looting, and in an ideal world it wouldn't happen; but that in a less than ideal world, a pragmatic approach needed to be taken.

We asked if they would have any objection to our acquisition of this stela, emphasizing that from our point of view this would primarily mean that we would be the "custodian institution" for the stela; responsible for its safety, preservation, and public exhibition. We argued that if we didn't acquire it, it would go into another private collection where few would be able to study or enjoy it. Without institutional protection and professional expertise, there was also a good chance the stela would be subsequently tampered with or damaged in the private collecting network.

We further told them that as a city museum with an important collection context and a strong commitment to the art of ancient Americas we felt a responsibility to educate the public. If we acquired the stela, we would describe in detail, in accompanying explanatory materials and in one or more illustrated publications, the history of the stela, the care and research that went into its acquisition, and current problems and issues concerning national patrimony. We would also publicly acknowledge that the stela is part of the national patrimony of Guatemala or Mexico.

We further resolved that, in the future, should new information or evidence become available for a site location for this stela, the museum would then renegotiate the status of the stela with the country of origin, consult widely, explore options such as joint-ownership, and publicly acknowledge the stela as part of the national patrimony of said country.

We also said that we wished to join with the cultural ministry to develop one or more projects that would help preserve and bring world recognition to the national patrimony of Guatemala, in the form of sharing conservation resources to protect sites and collections, encouraging joint scholarship, producing collaborative exhibitions and publications, or promoting exchanges of personnel or resources.

Appreciating our forthright approach, Guatemalan officials stated that they had doubts that the stela was from Guatemala, and concluded that failing to have any firm evidence about the precise site location of the stela or documentation on the date and manner of its removal, they did not object to the Fine Arts Museums' acquisition under present circumstances. They did ask, in light of a recent bilateral agreement between Guatemala and Mexico to protect resources in overlapping areas, that we also apprise Mexico of our intentions to acquire the stela, which of course was the next step.

Utilizing our long-standing ties with Mexico, we contacted INAH and provided their director with full pictorial and documentary information about the stela. After some consultation they concluded that the stela was most likely from Guatemala, thanked us for contacting them, and stated that in their view the Museum had taken all the correct steps. Under the present circumstances they too concurred that it was appropriate for us to proceed with the acquisition of the stela.

The stela is presently under the care of our conservation lab for preservation, physical study, and mounting. We expect it will go on exhibition in mid-October 1999 at the de Young Museum in Golden Gate Park, San Francisco. At that time it will be available for scholarly study. We are very grateful to the many art historians, archaeologists, epigraphers, and museum professionals and members of our board of trustees who have supported us over these 14 months of research. But most of all we are indebted to the cultural leaders of Guatemala and

Mexico for their flexibility, candor, cooperation, and willingness to join with us in creatively exploring other options for the protection of cultural patrimony.

Author's note: At Merle's request I have written this article quickly in order to make the June issue of the P.A.R.I. newsletter, so that colleagues would have a chance to know the basic story in advance of the general public. There has not been time to provide much detail or list the names of everyone involved. A general press release will be developed in the fall when conservation is complete and the stela is ready for viewing and study. More detailed written presentations will, of course, be forthcoming. For further information, please contact Kathleen Berrin, Curator-in-Charge, Africa, Oceania, and the Americas, de Young Museum, Golden Gate Park, San Francisco, CA. 94118.